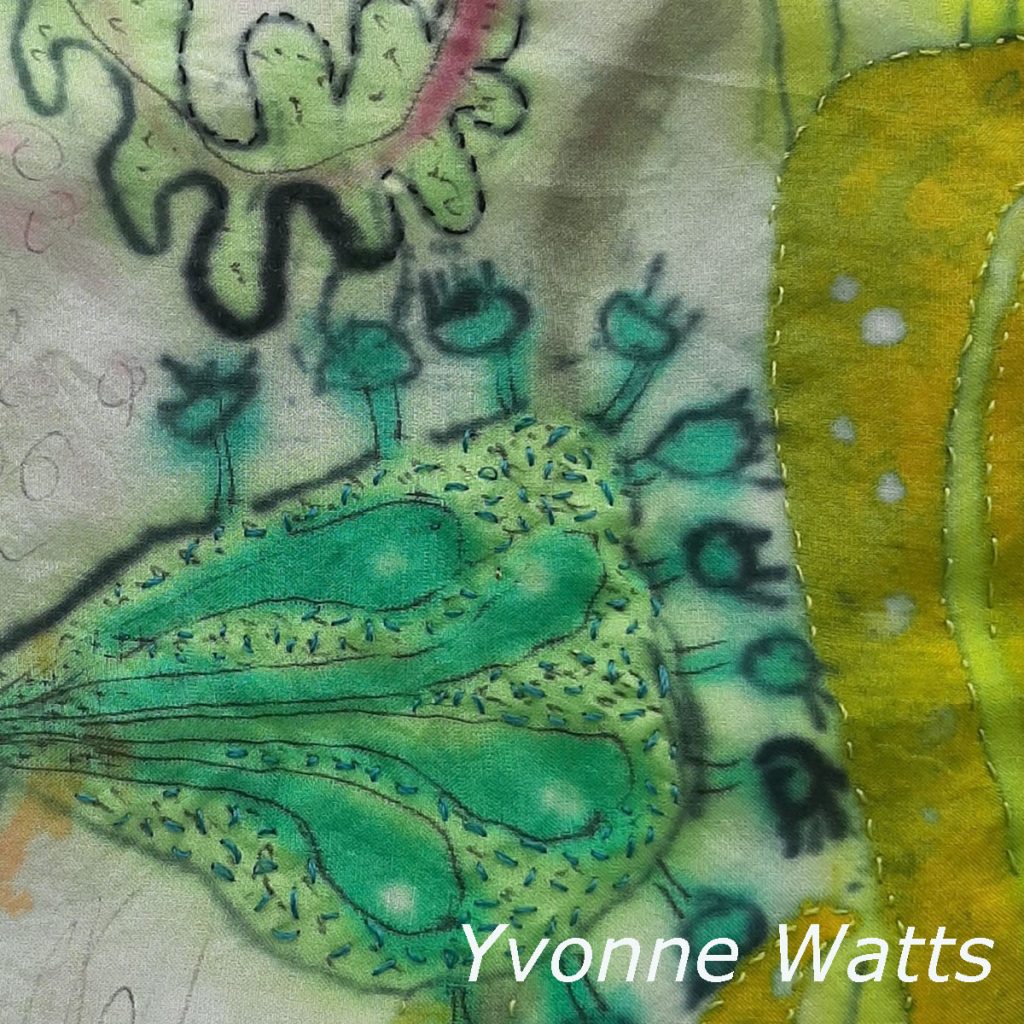 Having taught in primary schools for many years, I have always been inspired by story telling, illustration and the naive quality of children's artwork. These elements very much inform the way in which I create my compositions with the process of polychromatic dye.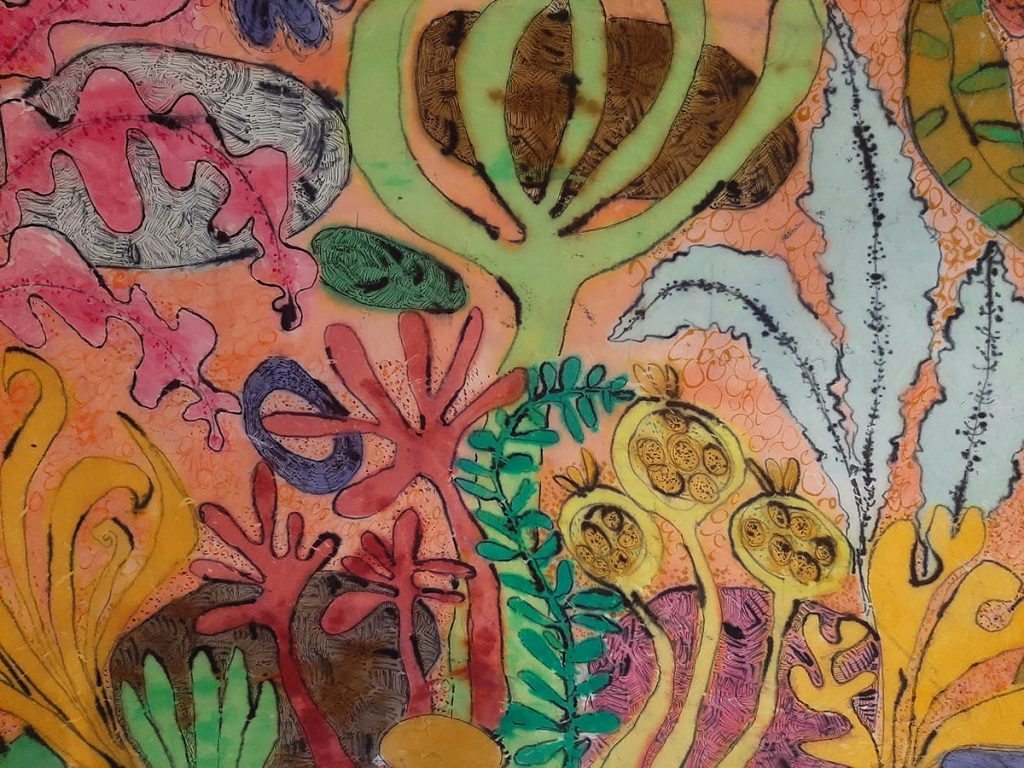 My starting point is observational drawing of wild and exotic planting in a variety of places. One place that has particularly inspired me is Donabate in Ireland. I draw plant forms over and over again until they become both simple and dramatic. I then play with these plant forms through collage to create highly imaginative compositions with layers of mark making.
The use of colour is central to an imagined sense of place. I mix procion dyes to explore colour and how these colours work beside one another. Ultimately I am trying to find a balance between shape, colour and mark making to explore the boundaries between real and imagined.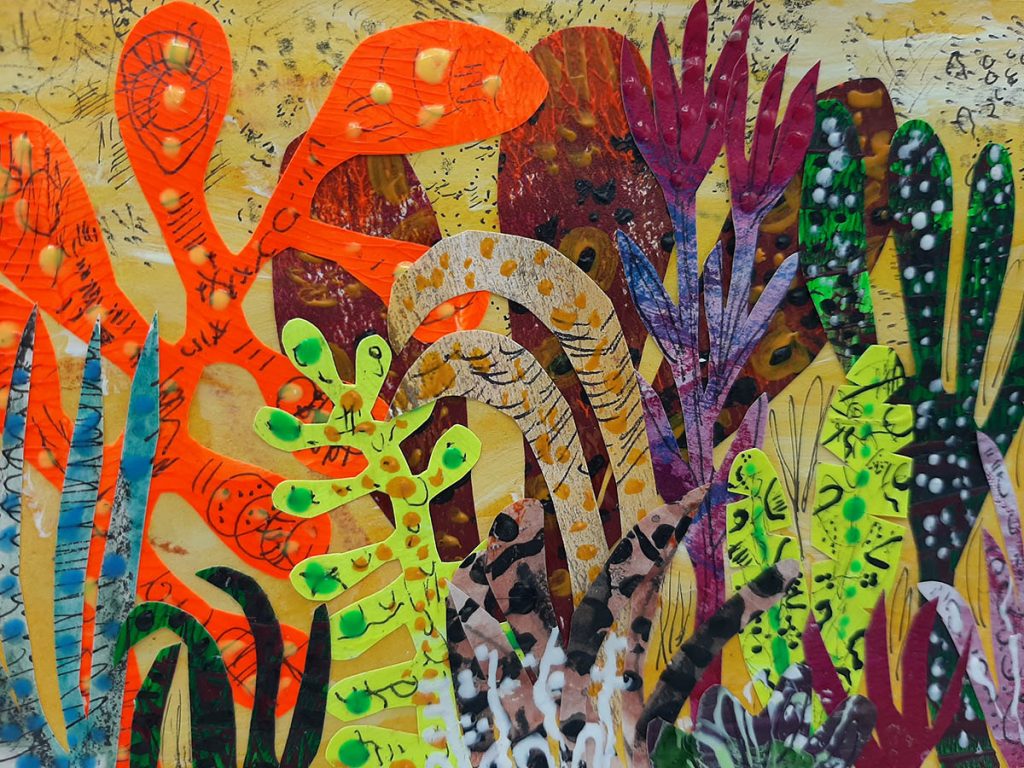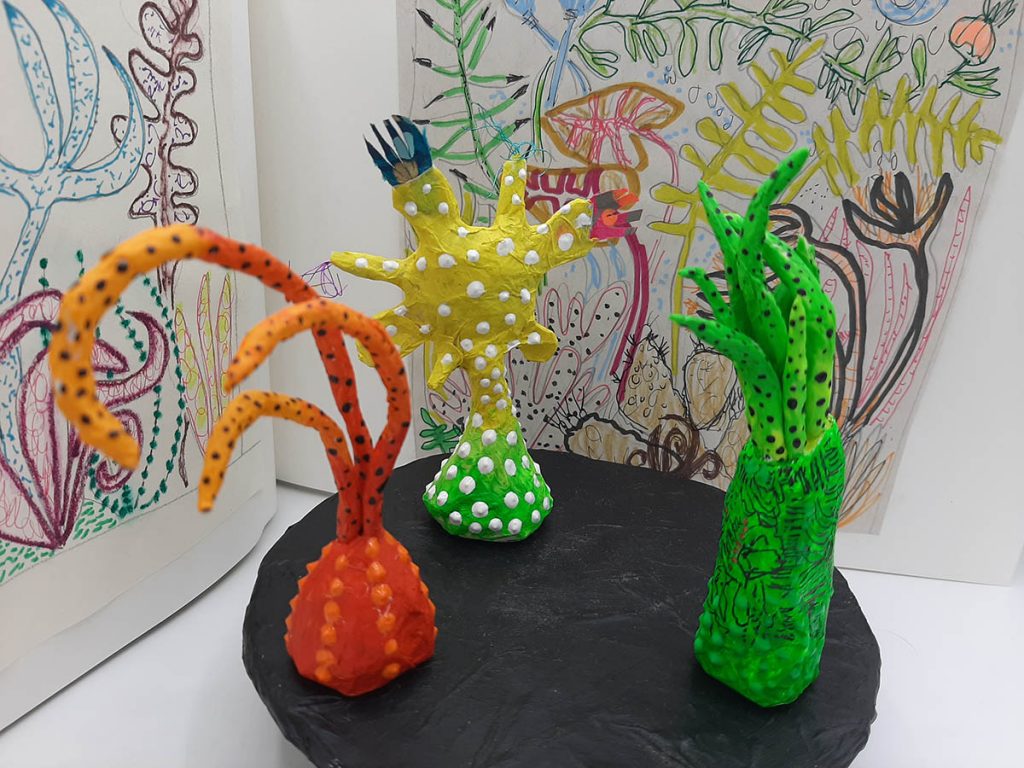 Most recently I have used the more dramatic elements of my plant drawings to create tiny 3D forms made from wire, stitched organza, paper mache and acrylic paint.
Exhibitions
Fishy Tales (a collaborative project), Festival of Quilts, NEC Birmingham, August 2023
Stories in Stich, textiles2020. Espacio Gallery, London, April 2022
textiles2020: the show, Espacio Gallery, London, December 2020
In Transition, Group Show, City Lit, Feb-March 2020
Construction Sites, Group Show, City Lit, July 2019
Instagram: @yvonnewatts9155