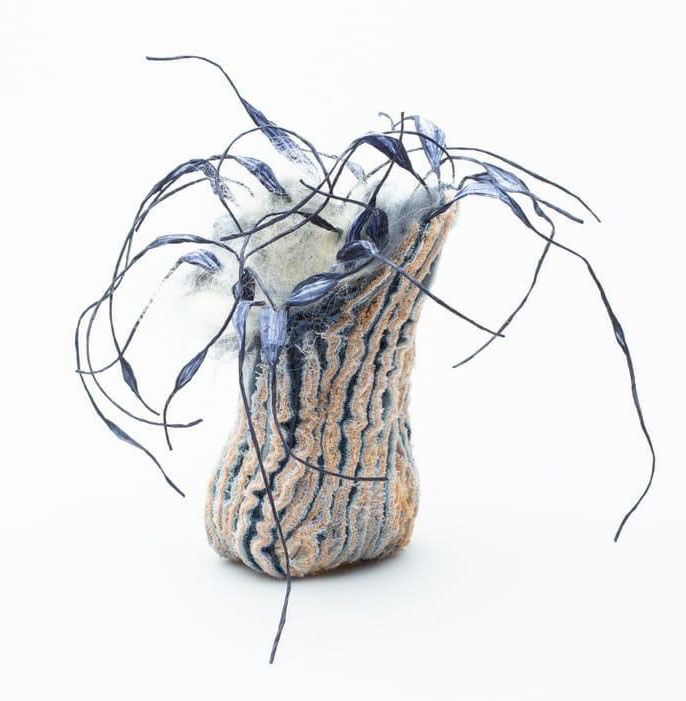 I'm a craftsperson and textile artist with a degree in three-dimensional design and a City and Guilds in basket making and I'm interested in the cross over between traditional and modern basketry techniques and working with textiles.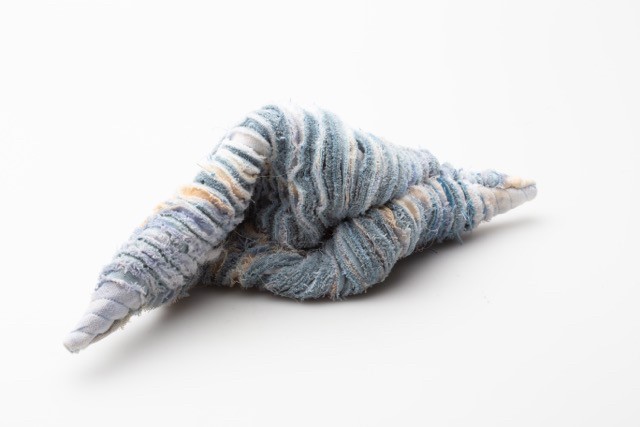 My work is quite abstract, but seeks to find an aesthetic whatever the subject matter.
Currently my work is exploring a technique called faux chenille where layers of fabric are stitched then cut on the bias to make a tufted texture, and then creating three-dimensional forms and vessels by manipulating the fabric with stitch.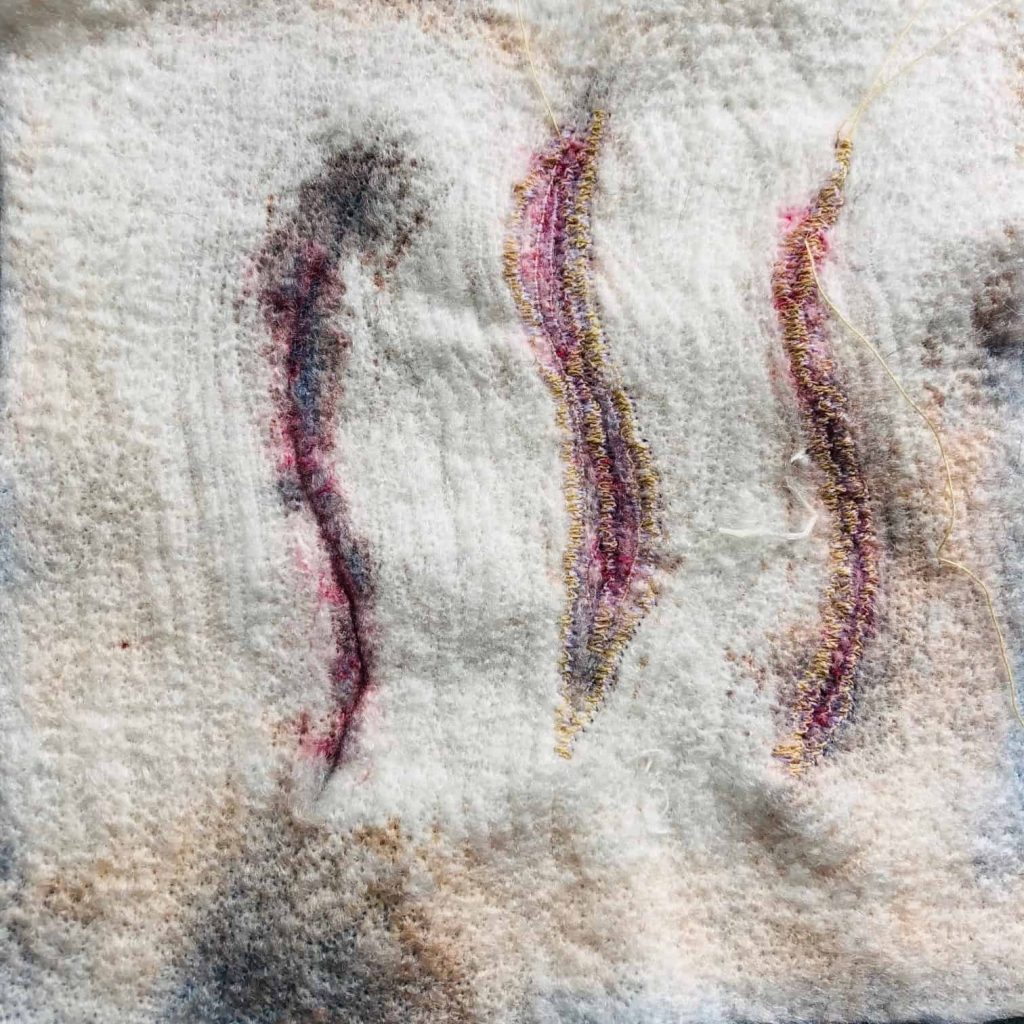 Recent textile work developed from a study of surgical stitches, wounds, and healing, prompted by an operation on my husband's hand.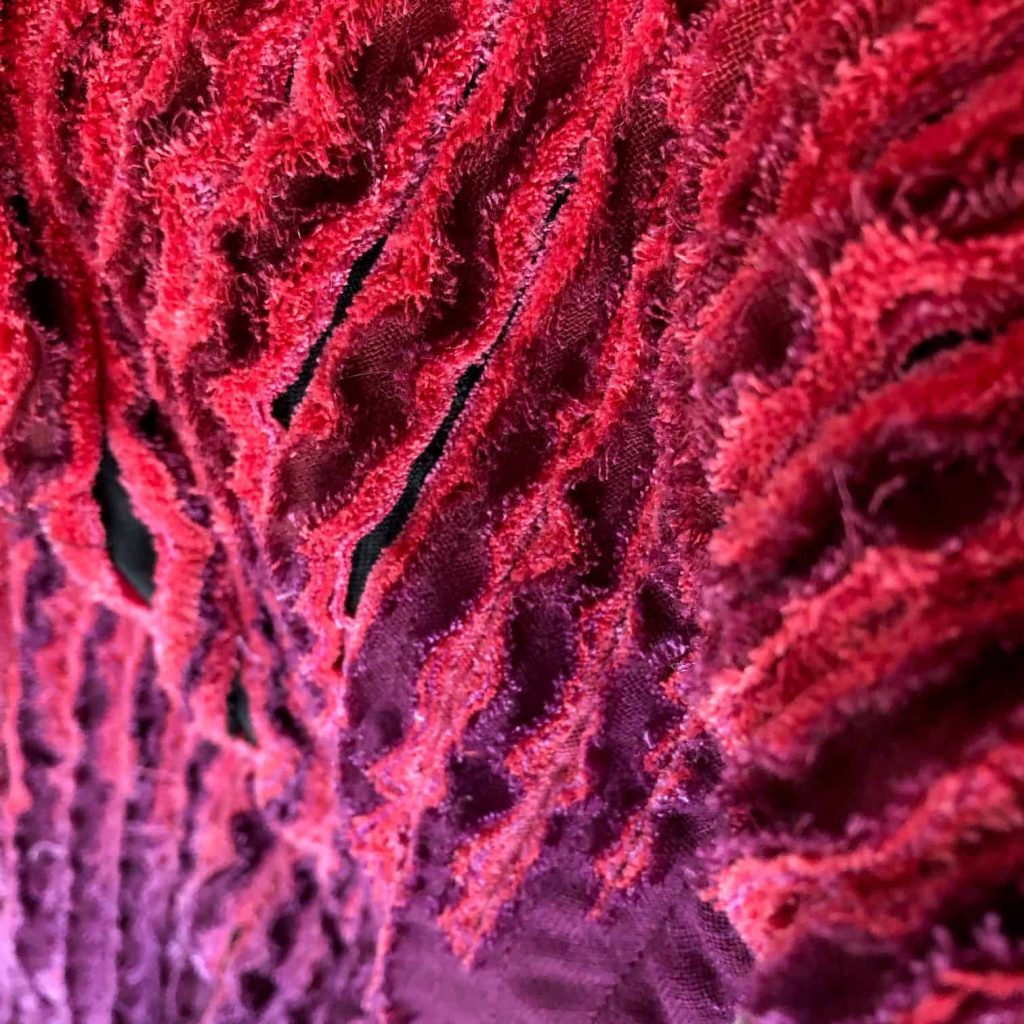 For textiles2020: The Show I made wall hangings that, through a process of abstraction combined with lush colours and using faux chenille, create vibrant interpretations of bruising, cuts and raw flesh.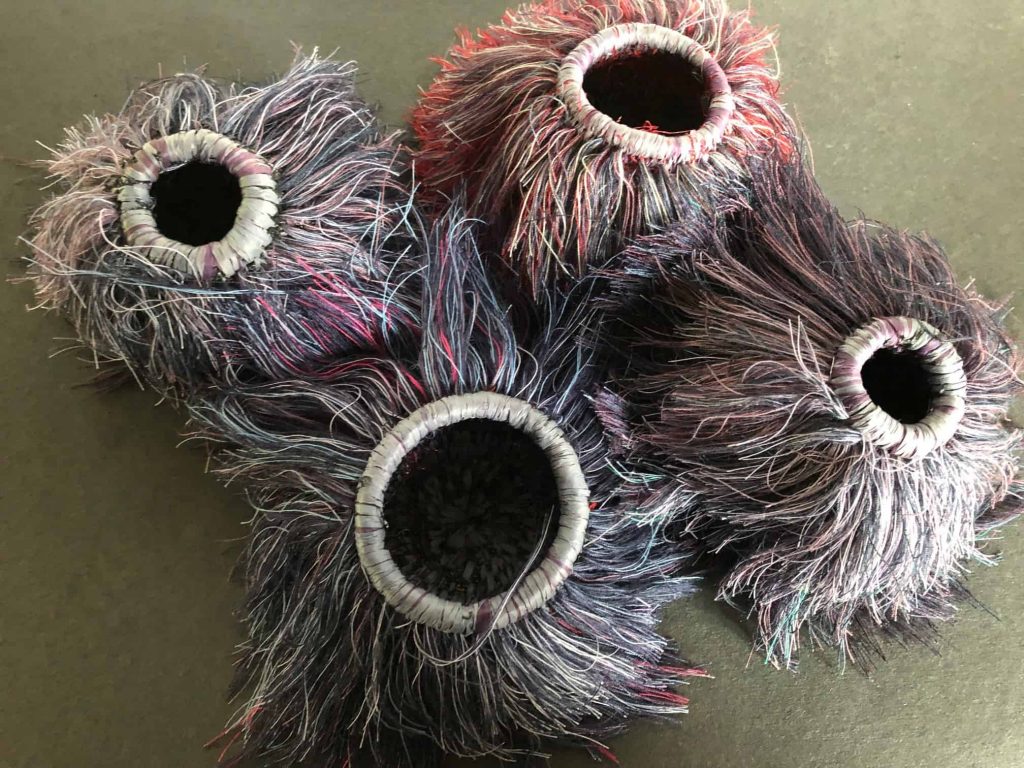 There is a natural transition between basket making and working with textiles. Coiled baskets are created with stitch, two wefts are twisted around the warps in twining, and traditional willow weaving shares similar processes to constructed textiles.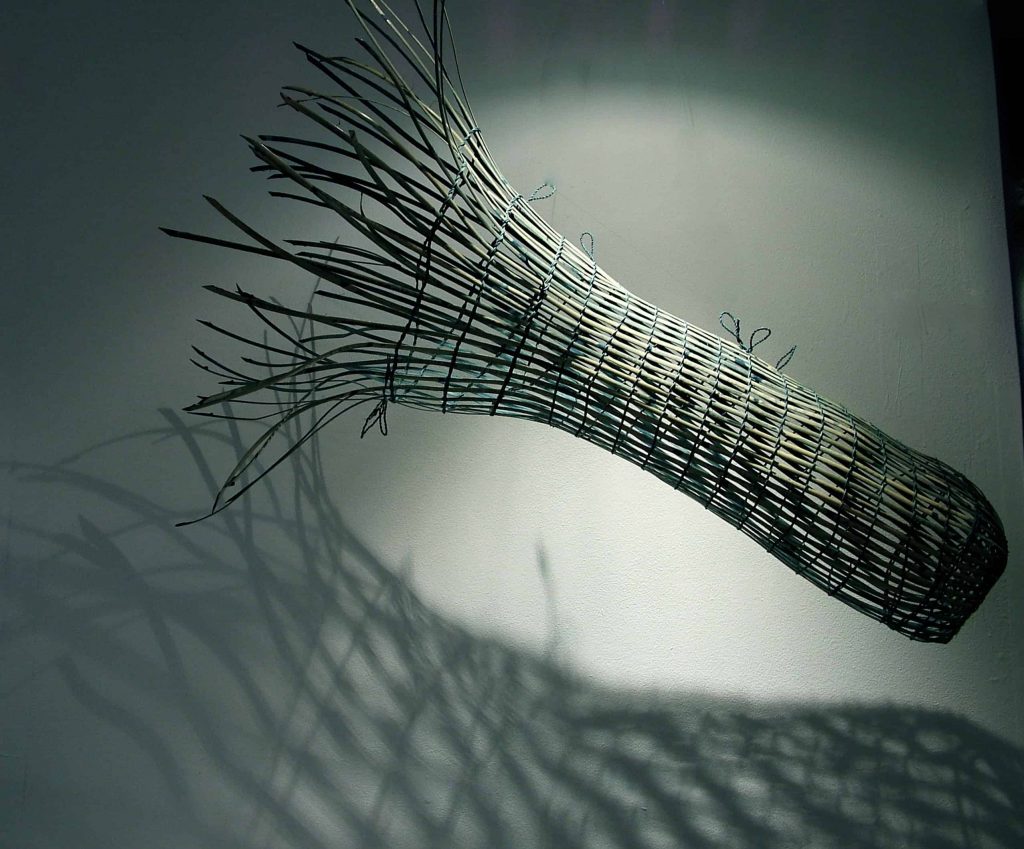 There are underlying themes to my work. I dye my own materials and use a limited colour palette both for textiles and basketry; it is often experimenting with process and technique that informs my work; there are frequently 'loose ends' in my pieces, which can be interpreted as free-spirited and flamboyant, or unresolved, depending on your viewpoint.
My work is often a direct response to circumstances: my mother's memory loss through dementia inspired a series of pieces looking at fragility, and of the container versus the content, which in turn connected with an interest in sieves and traps, and traditional strainers from Ghana where I was born.
I'm a member of the Basketmakers Association, the London Basketry Group and textiles2020.
Exhibitions
Stories in Stich, textiles2020. Espacio Gallery, London, April 2022
The Festival of Quilts, NEC Birmingham, 29 July-1 August 2021
textiles2020: the show, Espacio Gallery, London, December 2020
In Transition, Group Show, City Lit, Feb-March 2020
Construction Sites, Group Show, City Lit, July 2019
FLOW exhibition, River & Rowing Museum, Henley on Thames, July 2014
Open Studio, Palmers Green and Southgate Art Trail, June 2014
Basketry Nation Group Show, Kingsgate Studios, July 2012
'Inspired By' (finalist in annual art competition), Victoria & Albert Museum, London, October 2011
Basketry Arts: Useful & Beautiful, The Apricot Gallery, September 2011
Over, Under and Out, City Lit Part 2 final show, July 2011
Basketry, Hastings Gallery, 2010
Unwrapped, City Lit Part 1 final show, July 2009

Arts training
Advanced Textiles, 2018-2020, City Lit, London
City & Guilds Creative Basketry Part 1 and Part 2, City Lit, London 2008-2011
BA Three Dimensional Design, Middlesex University, London, 1995-1997
Studied with Mary Butcher, Polly Pollock, Joe Hogan, Polish basket-making techniques, Imbenge telephone wire technique, Japanese bamboo baskets, bee skeps, Catalan basketry.
Follow me on Instagram: @hollingsworth.kathryn