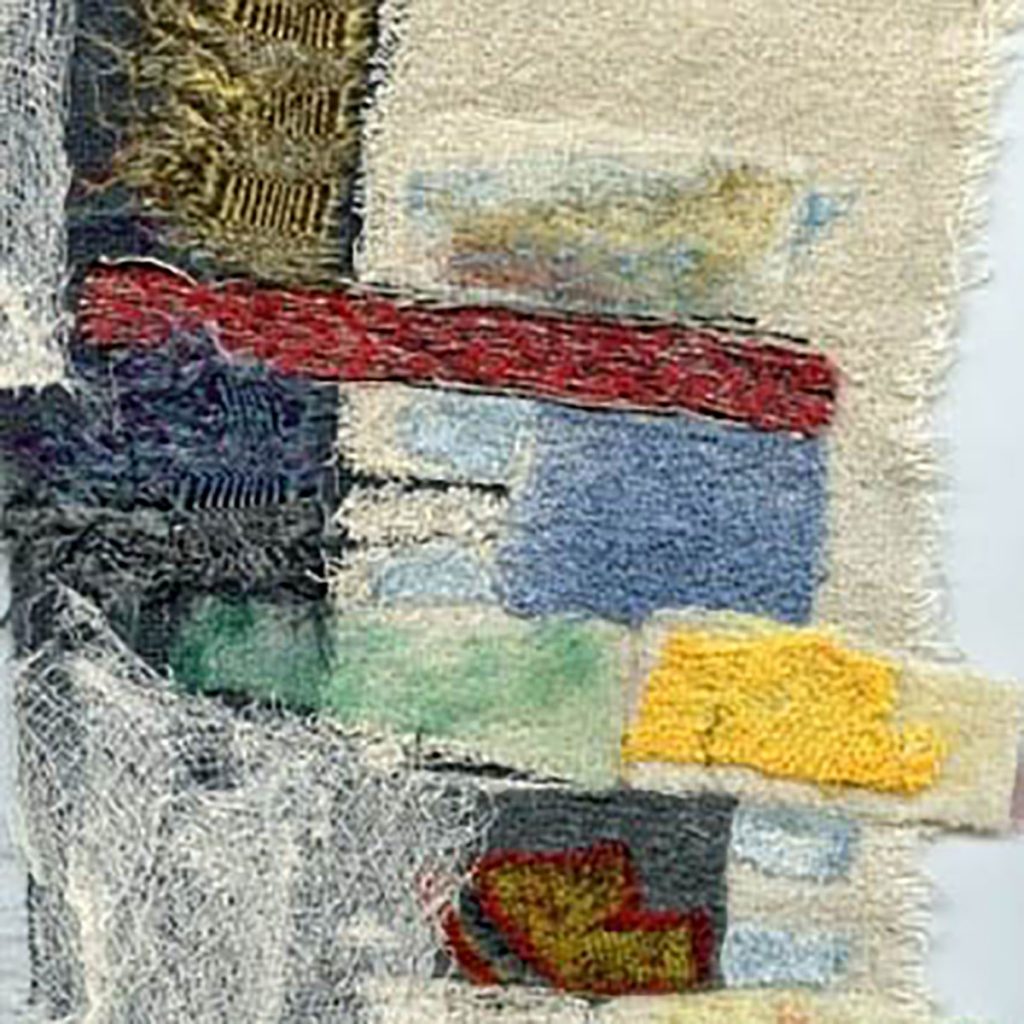 Maps, aerial photography and local history have been a long-standing interest, consistently featuring in my work. I am interested in the psychological associations of cloth and the role clothes play in identity, previous projects have made use of fabric and details of clothing. Recent textile pieces have been inspired by an old apartment in Madrid, the Spanish Civil War, and the coastal erosion of East Anglia, both referencing maps, historical and current.
The coastal work is inspired by aerial photography documenting changes of the last 20 years and visits to Happisburgh, Waxham and Winterton on the coast of East Anglia where the speed of erosion is clearly evident. Sea defences have been destroyed and breached, roads and buildings that were close to the cliffs twenty years ago no longer exist.
The Five coastal strips suggest erosion over a period of time and are read from left to right as the sea and tides eat away at the land until the original coast has almost vanished.
I use an embellisher to fuse together recycled natural materials which are hand dyed. Areas are hand stitched to suggest texture of land and beach. I also incorporate fabrics which are frayed and distressed to demonstrate the fragility and changing nature of the coast.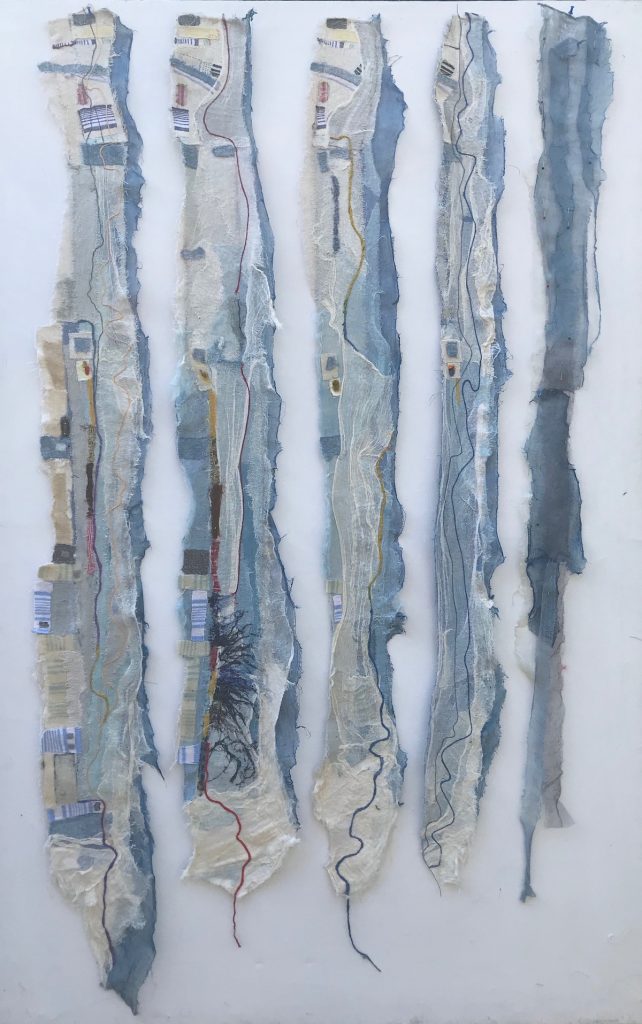 Instagram: @veronicathornton99
Website: www.veronicathornton.com/