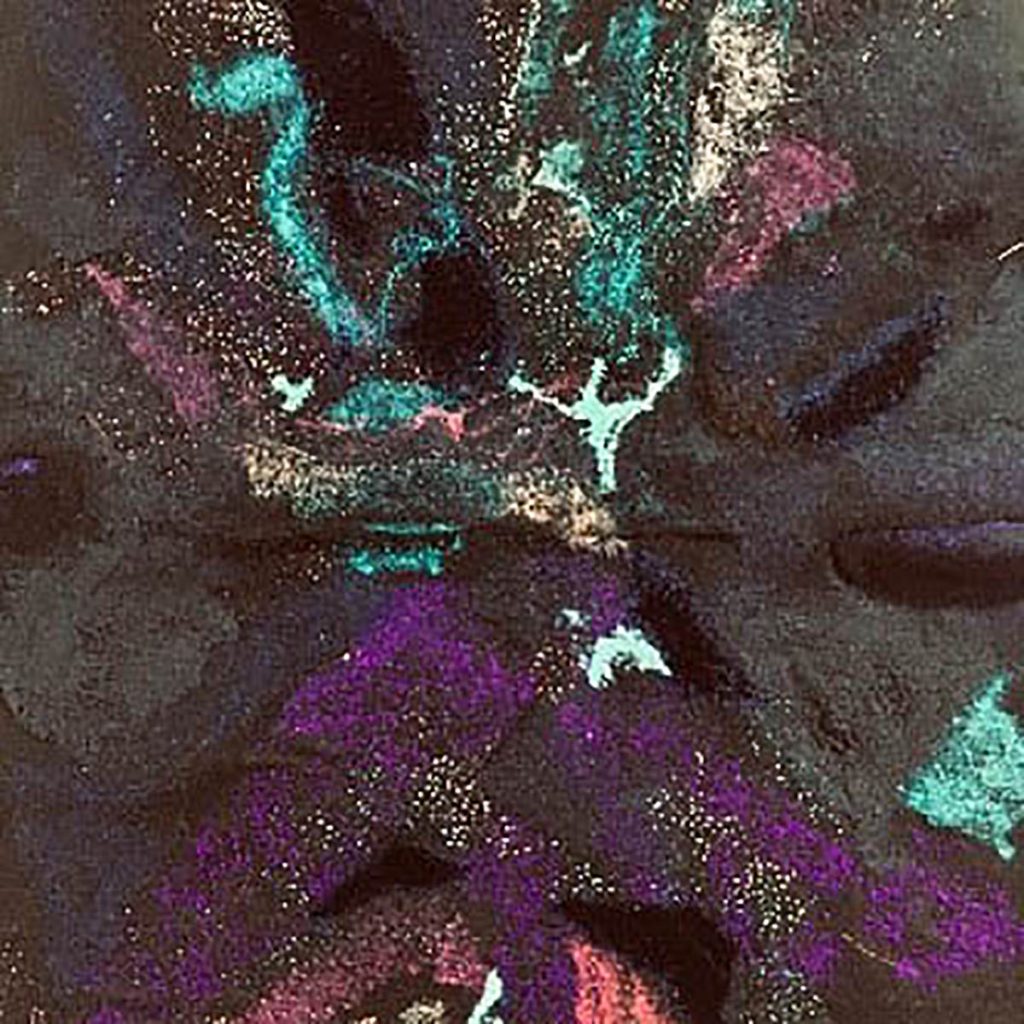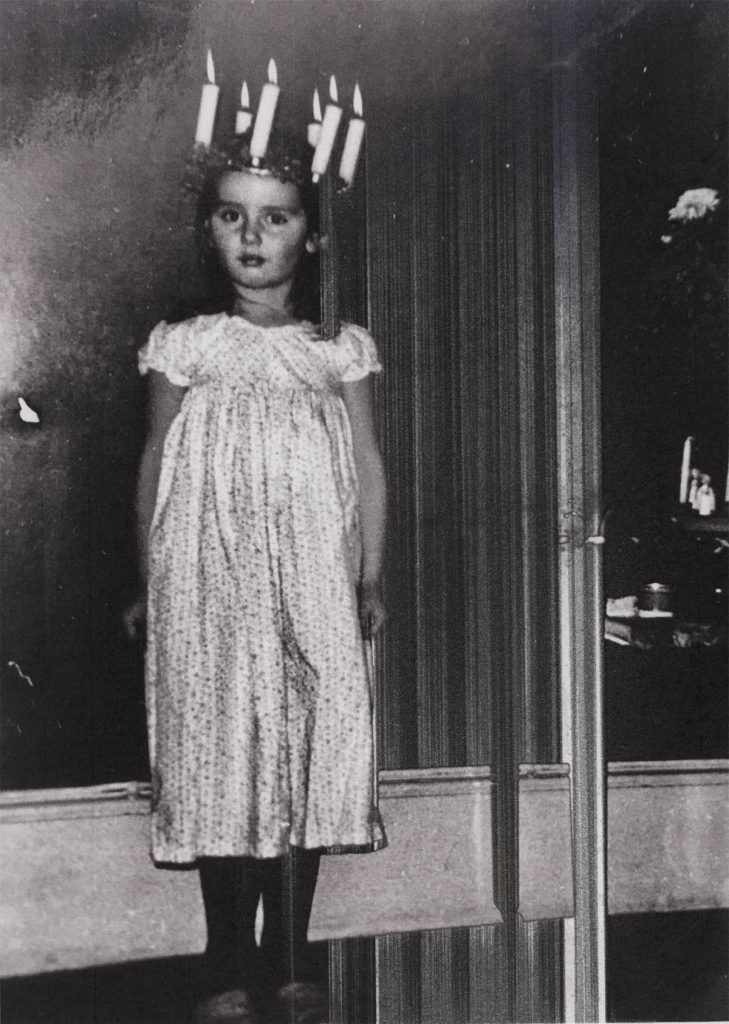 My work explores the influence of myth, dream and fairytale on my Scandinavian and Latin upbringing. In search of an image or concept that could capture the essence of these two very distinct cultures, I came across a photograph taken by my mother, who recently sadly passed away. The photo is of me as a young child, dressed up as Santa Lucia, a 3rd Century Sicilian saint, celebrated in Sweden during the winter solstice. She symbolises light and hope, even in the darkest of times. A fascination for candlelight, fireflies, reflections, and the Aurora Borealis- its angels and daemons, inspires me.
I have used drawing, collage, embroidery, embellishment and digital printing to express my deep love of colour on this journey of darkness into light.
Following a bilingual education in London, I graduated in Performing Arts and founded Tell Tale Theatre focussing on Scandinavian drama, translation, directing and performing. I then continued my career in TEFL, languages and life story working in Wales, Spain, Italy, Latin America and India before returning to London to study Textile Art.
Exhibitions

Stories in Stich, textiles2020. Espacio Gallery, London, April 2022
The Traveller's Case. 210 Window Gallery. Brixton, London, April 2021
Textiles 2020 'the show'- Group exhibition. Espacio Gallery. December 2020
In Transition. City Lit Gallery. Feb-March 2020.
Construction Site. City Lit. Group show. July 2019
Cut! Morley College: Foundation Textiles, May 2018
Längta Hem. Swedish Church, London. Oct- Dec 2017.
Professional Education
Advanced Textiles. City Lit, London. 2018-2020
Textiles & Collage. City Lit, London. 2014-2017
Post Graduate Studies in Life Story. University of Glamorgan. 2005-2008
DIP TEFLA, Cheltenham. 1993
BA Honours. Performing Arts. Middlesex University.1983
Follow me on Instagram: @karinahaake
Website: www.karinahaake.com