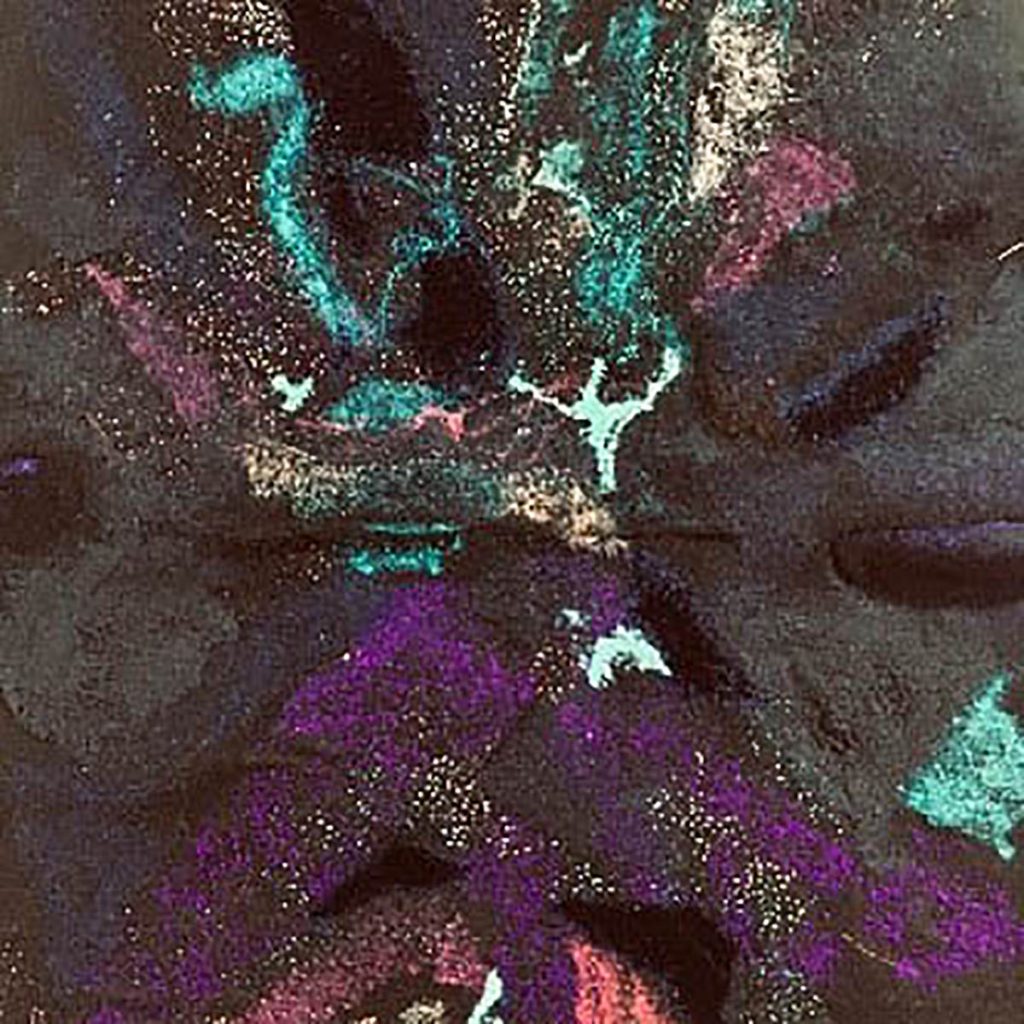 Following a bilingual education in London, I graduated in Performing Arts and founded Tell Tale Theatre focussing on Scandinavian drama, translation, directing and performing. I then continued my career in TEFL, languages and life story working in Wales, Spain, Italy, Latin America and India before returning to London to study Textile Art.
My work explores the influence of myth, dream and fairytale on my Scandinavian and Mediterranean upbringing.
My background in theatre and storytelling informs my creative work.
I use drawing, collage, felt-making, embroidery, embellishment and digital photography to express my deep love of colour and light, inspired by the Aurora Borealis – its angels and daemons, candlelight, fireflies and reflections, on this journey from darkness into light.

Candle glow Silk embellished on wool. 10 x 25cm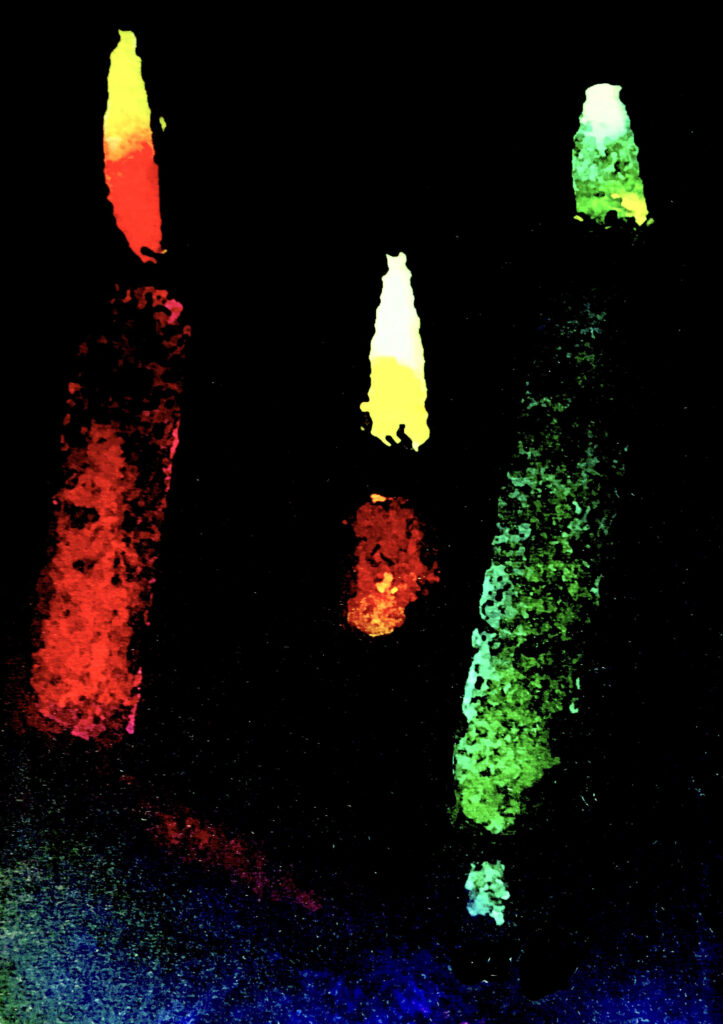 Travelling has played a huge role in my life and inspired me to create The Traveller's Case. The tiny suitcases were created in lockdown, as a way of capturing the stories of my past.
Techniques include hand and machine embroidery and embellishing, using felt, silks, wool and paper. 8 x 5 x 4 cm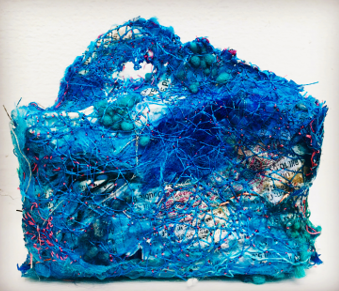 Exhibitions
Fishy Tales (a collaborative project), Festival of Quilts, NEC Birmingham, August 2023
Stories in Stitch, textiles2020. Espacio Gallery, London, April 2022
The Traveller's Case. 210 Window Gallery. Brixton, London, April 2021
Textiles 2020 'the show'- Group exhibition. Espacio Gallery. December 2020
Sewn Antidote. Contributed to a collaborative textile artwork on reflections to the first lockdown of the COVID pandemic conceived and stitched together by Lara Hailey. Accepted as part of the Victoria and Albert Museum's textile collection 2020
In Transition. City Lit Gallery. Feb-March 2020.
Construction Site. City Lit. Group show. July 2019
Cut! Morley College: Foundation Textiles, May 2018
Längta Hem. Swedish Church, London. Oct- Dec 2017.
Professional Education
Advanced Textiles. City Lit, London. 2018-2020
Textiles & Collage. City Lit, London. 2014-2017
Post Graduate Studies in Life Story. University of Glamorgan. 2005-2008
DIP TEFLA, Cheltenham. 1993
BA Honours. Performing Arts. Middlesex University.1983
Follow me on Instagram: @karinahaake
Website: www.karinahaake.com