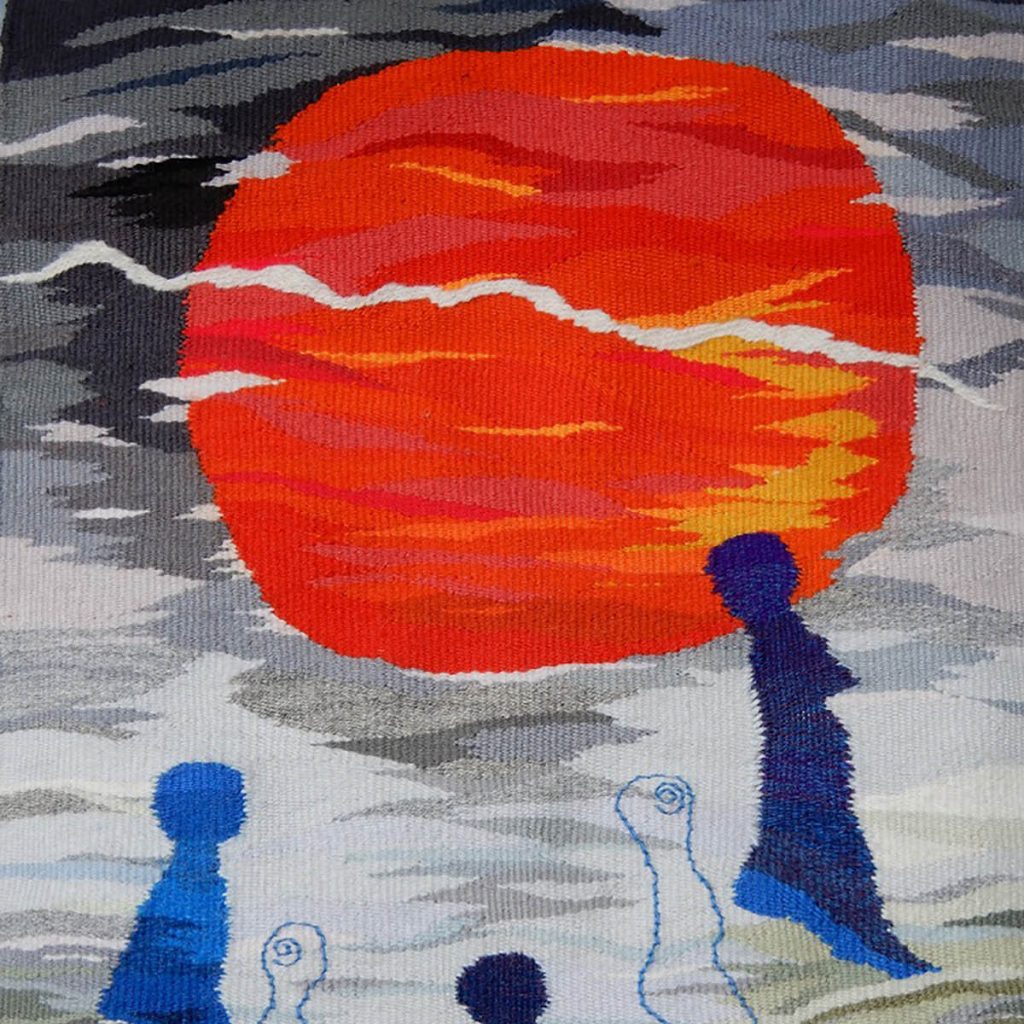 I have been working with textiles in one form or another since early childhood .As an adult I chose to take this further by studying weaving and tapestry, thereby gaining a City and Guilds certificate. In 2009 I moved to Stockholm to study at the HV-school of weaving and embroidery for three years, which took me deeper into various weaving and embroidery techniques and since returning to London, I've been studying at CityLit to develop my design techniques and knowledge of textile art.
I love using story telling in my artwork and like to awaken stories and imagination in the onlooker.
In my latest project I am exploring the space between beings and the stories each and every one carries within themselves.