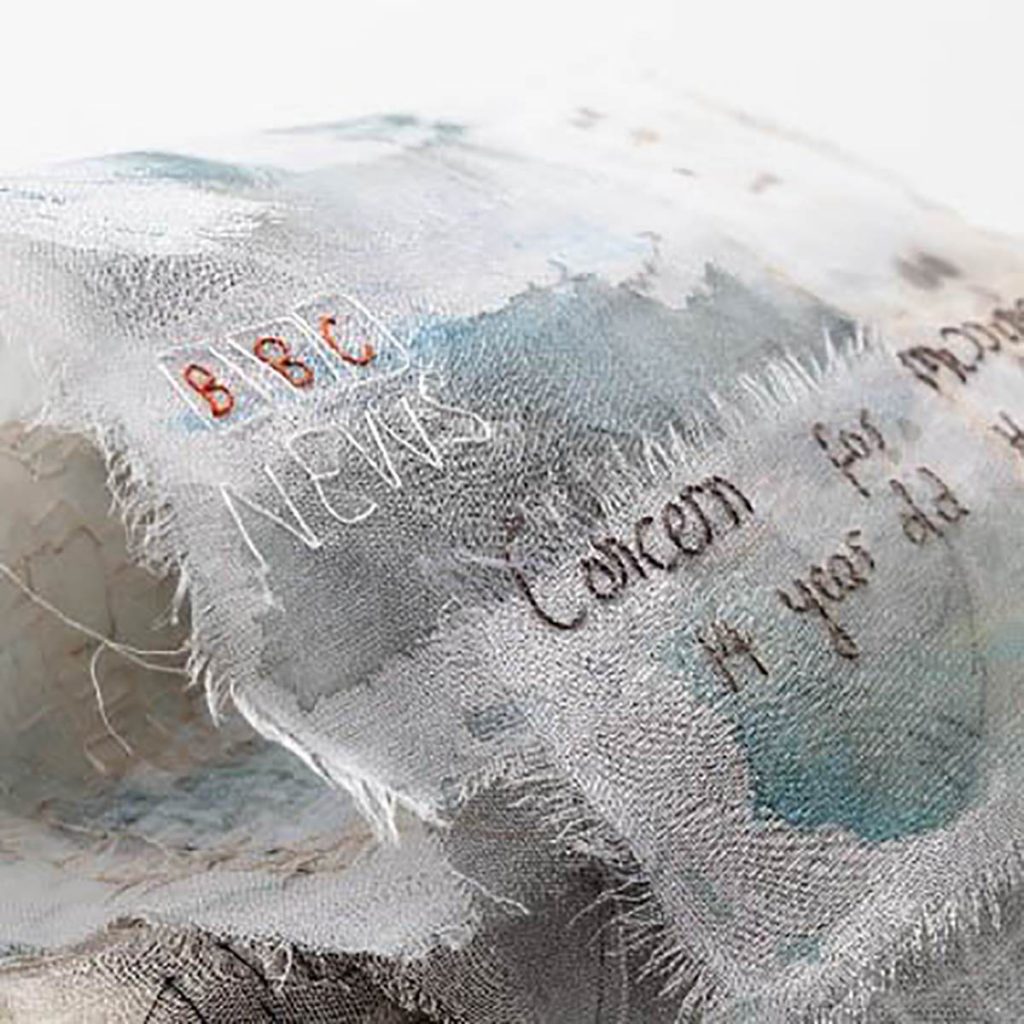 I was introduced to textiles as an artistic medium during my upholstery training. I discovered the meditative pleasure of slow stitching and the joy of process.
The themes of loss, memory and missing underpin my work as a consequence of the disappearance and murder of my younger sister. Much of my work explores details of this specific event, documenting her disappearance, recreating its landscape and responding to her absence.
Layering has always been important to me; not just as an aesthetic tool, but also a conceptual one, evoking ideas about the reconstruction and reinterpretation of memory.
Time also plays a significant role in my work, both the slow process of hand-stitching and the way that memory changes over time.
I have always been interested in the 'fragile' which drew me to working with transparent silk organza.
Text forms a backbone on which I hang narrative drawings. I enjoy stitching the fluid dynamic of lettering, capturing snippets of concrete meaning and story against which I can juxtapose more expressive mark marking.
Instagram: @ninagrossartist
Facebook: Nina Gross Art